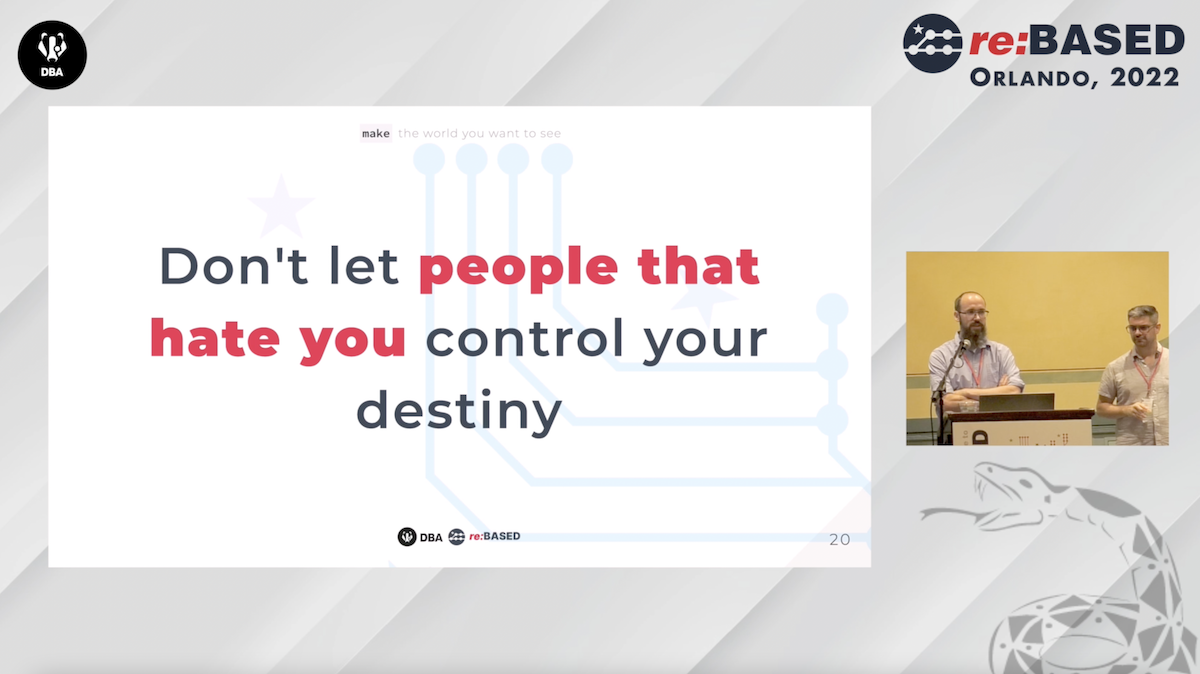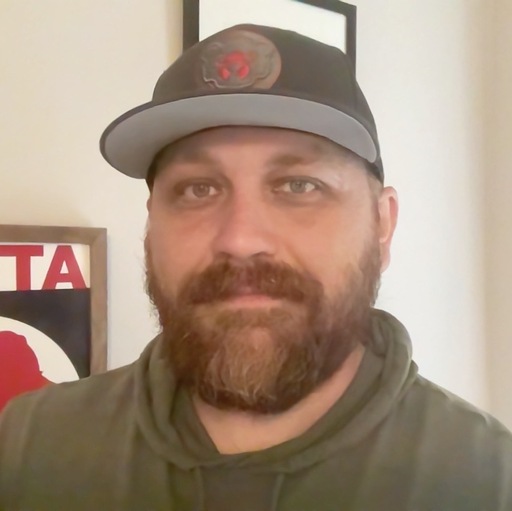 Brandon Blaylock - 2022-10-28
Josh Adams and Tom Miller discuss Uncancellable Infrastructure at re:BASED 2022
Over the next several weeks we will be uploading videos of the talks given at re:BASED Conf 2022. If you don't know about re:BASED Conf, you should check it out over at https://rebasedconf.com. DBA put on re:BASED because we believe in free speech and emphatically reject the modern 'woke' movement. We reject political cancellation. We reject cultural Marxism and intersectionality.
While it is certainly useful to outline what we oppose, we also have to be prepared to outline what we favor. To that end, we favor freedom of thought and conscience. We favor doing the best work we can with the talents God has given us. We favor meritocracy over intersectionality. We favor self-reliance over dependence. We favor charting our own path forward, defining our own goals, and building the tech that we need without groveling to Apple, Google, Microsoft, or JP Morgan Chase.
We believe in making the world we want to see. That is just what Josh and Tom talk about here.
Please remember to keep an eye out for more talks from re:BASED as they become avalable. You can find all the released talks at https://rebasedconf.com/2022.