We can't find the internet
Attempting to reconnect
Can we help you?
---
Contact Us:
Summary
We built a feature-rich platform for charitable giving that brings the benefits of Donor Advised Funds to everyone.
Give
Donate cash, stocks, crypto
Grow
Individuals can invest
Integrate
Rich feature support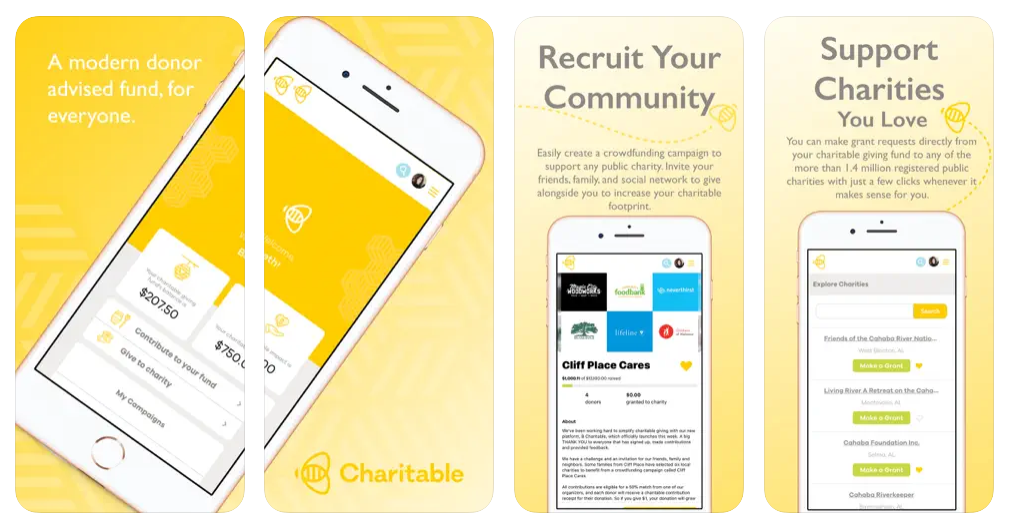 The Challenge
B Charitable, founded by Jonathan Shugart, is a visionary non-profit organization built to revolutionize the charitable giving landscape. B Charitable does this through the use of Donor Advised Funds (DAF), which allow for maximum tax benefits as well as maximum charitable impact. The ability to leverage a DAF is often available to the super-rich only. Jonathan's venture provides a unique DAF platform that democratizes philanthropy and makes it accessible to everyone, not just the wealthy. He believes that if more people have access to DAF, they will give more to charity. B Charitable is a simple, smart, and social way for individuals, businesses, and financial advisors to use DAFs to support the causes they care about.
To bring this ambitious vision to life, B Charitable faced several technical challenges.They did not have an existing software application or technical infrastructure to support their vision. B Charitable needed a team to guide them in the right direction to bring their idea to market. Additionally, B Charitable wanted to create a fintech application that would allow users to donate a little bit at a time, similar to a charitable savings account. The user could later disburse funds to charities when their savings reach a desired level–all while accumulating immediately-useful charitable contribution deductions. By adding cryptocurrency support, B Charitable hoped to enable giving for a new generation. The platform needed to track payments, manage funds, and allow for investment options. This would require seamless integrations with services like Stripe, Coinbase, legacy banking APIs, and the IRS charity database. These complex functionalities required a robust application, built from the ground up, with many integrations with third-party APIs.
With these challenges in mind, B Charitable sought the expertise of Daring Bit Assembly, a fintech software consulting agency, to develop a product to bring charitable giving to everyone.
"
"Anyone who wants to be charitable should be able to do so. That's why I've made it my mission to offer the B Charitable platform, and the functionality of a donor advised fund, to individuals, financial advisors, and businesses. It's now easier than ever to make charitable donations to the causes you care about and I couldn't be more proud."
"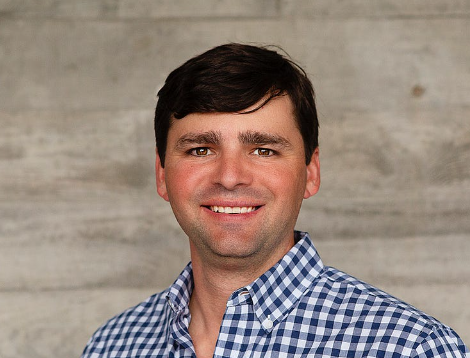 The Solution
In close collaboration, DBA and B Charitable conducted extensive discovery to map out the project's vision, requirements, and technical challenges. The DBA team leveraged its expertise in fintech application development, and created a unique technical solution that was previously unavailable in the market.
The result is a scalable DAF platform that can receive payments and track them via a ledger back to individual user accounts. There is a B Charitable app for iOS and Android, and a mobile-friendly web app. Each app is optimized for social sharing.
B Charitable's investment feature - always part of the long-term plan - allows individual users to invest their funds while at rest in the system. Under the hood, this feature is driven by integrations with investment management and banking platforms that use legacy APIs and processes. DBA's test-driven process was able to identify inaccurate documentation and unannounced changes to the partner's APIs, which is useful when dealing with legacy systems.
The B Charitable platform includes the following key features:
"Investing at rest", an entirely passive investment system where users can choose from conservative, moderate, or aggressive investment options, or avoid any risk altogether.
Integration with Stripe and Coinbase for various payment options, including cryptocurrency and stocks.
Seamless integration with the IRS charity database, ensuring tax-deductible status for all donations.
The ability for users to become financial advisors for other users.
The Results
B Charitable has become a game-changer in the world of charitable giving. The platform has empowered individuals, financial advisors, and businesses to harness the power of DAFs to manage their giving like the super-rich. The platform has been well-received by users, who enjoy its rich features and the convenience of having a centralized place to donate, invest, and manage their funds.
"
"B Charitable feels like it's bringing giving into the 21st century"
"I would recommend B Charitable because of its simplicity"
"You can set goals as a family and then at the end of the year you have all your documents in one place."
Featured Tech for this Project:
Ruby
Rails
PostgreSQL
Stripe
Coinbase
Tailwind CSS
Flutter
Android
iOS
Redis