We can't find the internet
Attempting to reconnect
Case Study
re:

BASED
Securing liberty in a digital world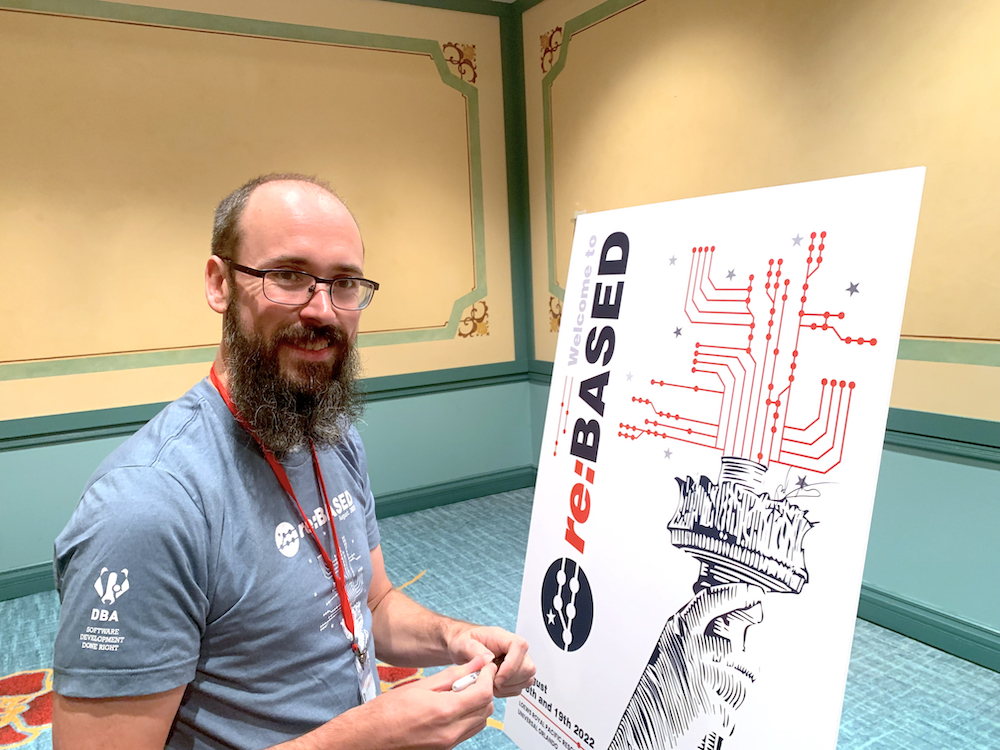 The Challenge
Despite the potential for technology to be used as a tool for free speech and liberty, it has become a tool for censorship and authoritarianism. Today, a few large organizations exercise monopolistic control over most aspects of the tech industry, leaving consumers with few options when they are ostracized for their way of life.
The Solution
re:BASED was established to confront this precarious technologicaL landscape head-on. The organization's first initiative was the re:BASED Conference, which brought together mission-aligned experts from a wide range of industries to collaborate on securing the digital future of liberty. The event raised awareness of the most current threats, and the technologies available to address them.
re:BASED Conference 2022
The theme for this conference was "Building Resilient Businesses". It was an invitation-only event held in Orlando, FL, and hosted 50+ attendees. The format was unconventional, with nearly all attendees giving presentations and fielding questions on a wide range of topics.
You can view the presentations as they become available at https://rebasedconf.com/2022
Topics Covered
On-Prem Hosting:

How to reduce your cancellation risk by hosting your own production-grade infrastructure.

Decentralization:

How decentralized technologies, like cryptocurrency or the Fediverse, can thwart authoritarianism

Communication:

How technology is used to preserve privacy and to securely communicate

Healthcare:

How innovation is delivering more medical choices to consumers

Successes:

How technological, political, legal, and business approaches have successfully advanced liberty
…and more
Daring Bit Assembly (DBA), a mission-aligned software development consultancy, has provided re:BASED with infrastructure to host its online community. The community is built entirely around open source technologies, and hosted locally, without depending upon cloud providers.
Results
Feedback during and after the conference was overwhelmingly positive, and a recurring theme of the discussion sessions was how to grow future conferences.
Attendees report high enthusiasm:
80%

of surveyed attendees would definitely recommend re:BASED

75%

of surveyed attendees would attend more than one re:BASED conference per year

75

NPS score indicates a high degree of re:BASED promoters
Future Considerations
The intimate setting of the 2022 conference facilitated open dialog, and should be reproduced for future events, even in the pursuit of numerical growth. Presentations and discussion sessions should be more structured to enhance messaging and promote networking that produces specific action items.
Conclusion
Attendees left re:BASED 2022 more hopeful, and eager to cultivate the new relationships instilled at the conference. Liberty is an achievable technological goal with a lot of enthusiasm behind it. Many constituent parts of digital freedom exist, and re:BASED is bringing them together to secure a freer future.